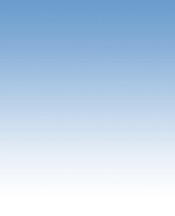 Nutrition Article Archive
The facts about OPCs

Oligomeric proanthocyanidins — OPCs — a product commonly derived from one or more of a combination of grape seed extract, red wine extract and/or pine bark extract.
OPCs are very powerful bioflavanoids used as a natural food supplement. Often referred to as Pycnogenols® ... the name given to these supplements by Jacques Masquelier, a University of Bordeaux, France professor and scientist... and trademarked by Horphag Overseas Limited of Geneva, Switzerland.
Click here for the full article
Try OPC-3 from essentialcompounds.com the free radical eliminator, 90 day supply only $69.95
---
Natural Supplements (OPC-3) Ended 30 Years of Pain

Studies show nearly half of you don't think natural supplements are worth buying. The Food and Drug Administration doesn't even regulate them. But a Southern Tier woman who could barely walk because of intense knee pain decided to give supplements a try. The woman says she's now pain-free for the first time in 30 years.
Click here for the full article
---
Why should I take OPCs?

OPC contains real antioxidant protection based upon 50 years of research by Dr. Jack Masquelier and Berkem Laboratories in Southern France. The main ingredient, OPCs, extracted from grape seeds and pine bark, provides superior antioxidant protection that is 50 times more powerful than vitamin E and 20 times more powerful than vitamin C. And, Proanthenols helps all other antioxidants (including vitamins C and E) work better! OPCs protect your cells against free radical attack and support the collagen structure of all the organs in your body.
Click here for the full article
---
Back in the Saddle (Battling behavior with nutrition)


"Struggling to find answers to their son's behavior problems, a Newtown couple found help through diet, vitamins and traditional medicine"

After visiting the Connecticut Chiropractic Neurology Center in Darien, Andrew, 8, of Newtown, has gotten treatment that has improved his life. A brown-haired boy with glasses and a toothy grin, 8-year-old Andrew likes to ride his bike with his family on weekends.
Click here for the full article
---
---